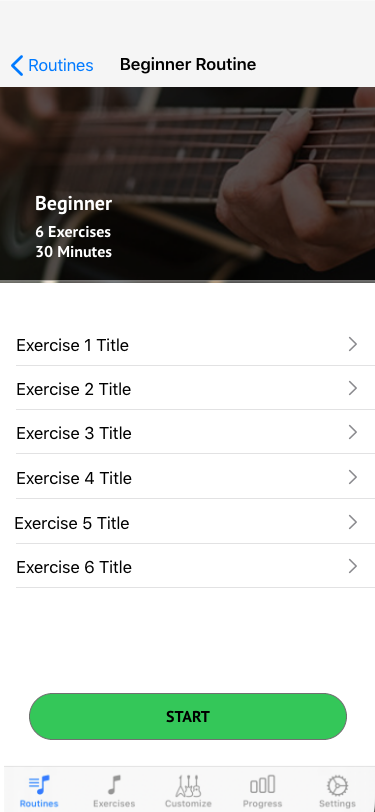 In all pre-configured Routine views, you will see a summary of the exercises in the routine and the suggested minimum amount of time needed to complete the routine.
If you click on any specific Exercise, you will see the Exercise detail screen, which will demonstrate an example of the exercise, the steps required to execute the exercise and a back button to return to this view.
The Start button on this view begins this practice routine.
Depending on the specific exercise, you will see a variation of this exercise entry screen.